For the third time in the last five years, I loaded up my HTV staff on a motor coach and set out on a ten-day "mobile journalism" journey. We left on July 22 for the Rocky Mountains of Colorado, and returned on July 31. I took 17 of our 20 staffers. Three kids could not make it for one reason or another, and that has no impact on their grade. We had five adult chaperones on the bus. Three seniors who just graduated in May came along to produce their own vlog, and to just have some fun.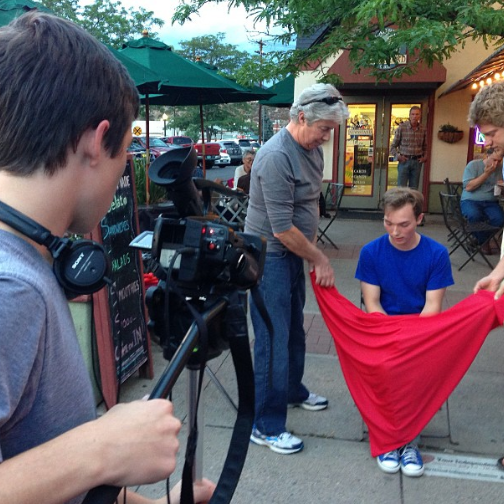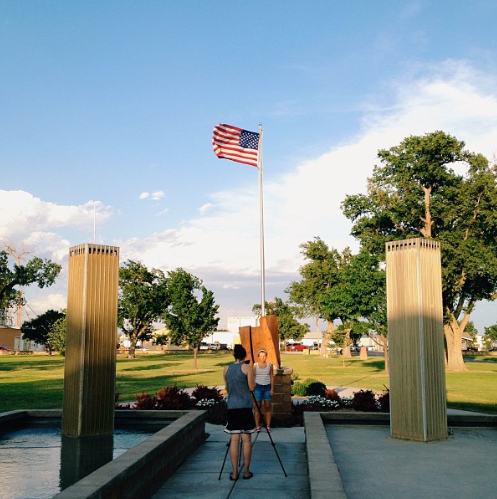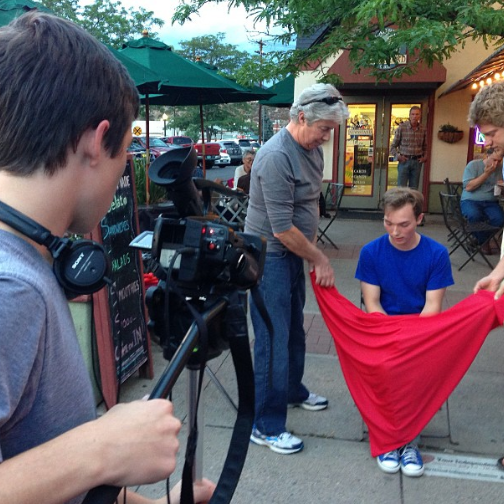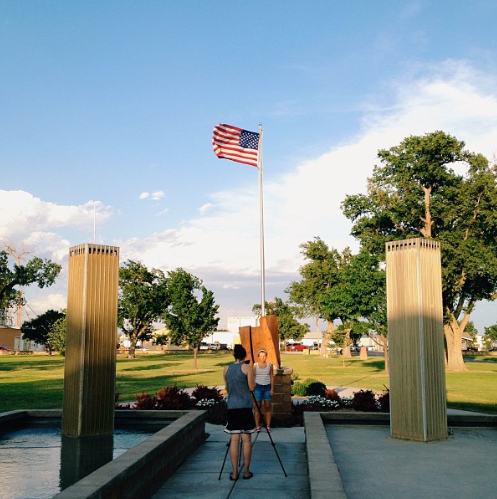 The point? To get out of our comfort zone in about every way possible, visiting far-away places where we did not know anyone. The kids were not allowed to call ahead or "pre-cook" their stories. Everybody has one, after all. Steve and Les proved that years ago.
Our very simple, but treacherous focus for the trip: Get off the bus and find a story.
We filed over 80 segments in ten days, including three news-feature packages shot every single day, no matter where we landed. Other things you will find on our htvbuzz.com website include short pieces we call "quick clips," which are our more "touristy," sometimes unedited segments from the road, and the usually light-hearted "From the Bus" productions.
We take four field producers with us, former HTVers, all members of our Hall of Fame, who escort and assist the kids in the field, and make sure they finish their stories and segments before crashing each night. The field producers also handle processing and uploading the clips to the website, so they usually go to bed around 3:30 a.m., and start it all over again the next day. They are the heroes of the HTV bus tours.
Kids learn the following on our little journeys:
How to approach strangers in strange places and ask them for interviews
How to check all of your equipment so it is ready for the field
How to politely take "no" for an answer and move on
How to find a story and shoot it in about two hours, sometimes less
How to realize when a story is not going to work, and move on quickly to another one
How to think about editing while you shoot, because they have to turn the story in a day
How to find a character
How to edit audio first, and fast
How to collaborate with new staff members
How to meet deadline, no matter how tired you are, our how much you would rather be site-seeing
How to use time wisely
How to know when "good enough" is "good enough"
A that's just a partial list. These trips are the perfect educational experience for young journalists, and the ideal way to prepare kids for the year ahead on HTV. We build a sense of teamwork and family, and get a chance to see some amazing places in the process.
Now some of the nitty-gritty:
Cost per kid: $760 covered transportation, lodging and usually breakfast
Computers: Five 11" MacBook Airs, loaned to us via our Apple rep, plus one student had her own MacBook Pro (the four field producers had three personal MacBook Pro laptops between them, but students did not use those)
Software: Final Cut Pro 7
Cameras: We took five Panasonic HMC 40s, and two small consumer Canon cameras for quick clips (we also took five tripods, and several lav and hand-held boom mics)
My wife was the traveling secretary, reserving all lodging, including two nights in Estes Park where all the kids camped in tents they brought along, while the adults and producers stayed in small cabins.
The bus was a 56-passenger motor coach, so all but four people had two seats to themselves, and kids took turns with that.
I don't know if anyone else will ever do a similar project, but if you do, and you have any questions, just drop me a line: dave@scholasticbroadcasting.com.
In the meantime, our new staff will be back in school next week, doing stories in the Ozarks. Somehow, that is not as scary as it was a couple of weeks ago.